Quick – how many of you know where North Macedonia is?
Yeah, we didn't either!
But that's all changed now that we have a new director for our latest music video from that very country!!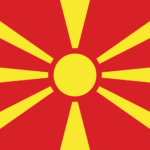 Meet Petar!
Petar Jankoski, a Cinematographer and Film Editor from North Macedonia, has already started work on our next video single.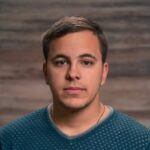 By the end of June we'll be uploading Petar's work on our first ballad to be released, "If You're Leaving".
We've had quite lively and detailed discussions with Petar about how we want to approach this video. After sharing with him the background of the song, he instantly had great ideas that we know will be quite moving and bring the song to life with all the care and emotion with the lyrics portray.
We Agree With Paul
So why a BALLAD??
Well, TEAJ, our main songwriter, has played solo gigs for years outside of T.A.P. So it's only natural that he bring to our sonic table a plaintive love song that can be performed with just two acoustic guitars.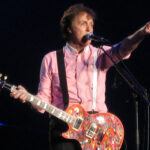 Well, actually, there is a little something EXTRA also in the mix, but… we'll save that little surprise for the release.
Without question, when Mr. McCartney stated "… some people wanna fill the world with silly love songs…" he definitely was talking about us. We love love songs.
That makes it, like… love love. Double love.
Who wouldn't want DOUBLE LOVE, we ask you??!! LoL
Album Progress!!
TAP is still working towards releasing our first album later THIS year. But have no fear… even if it spills into 2021 we'll be sharing with you at LEAST SIX video singles to enjoy before the full album hits.
Stay tuned here for all details on that, our latest singles, and all 'insider information' on the band.
As always, we sincerely appreciate each one of you, your interest and the fact that you like our music. Songs only live when they're planted inside, so… just call us your favorite song farmers!
For now, it's back to studio tasks.
Albums take a lot of work! LOL
The Abacus Path